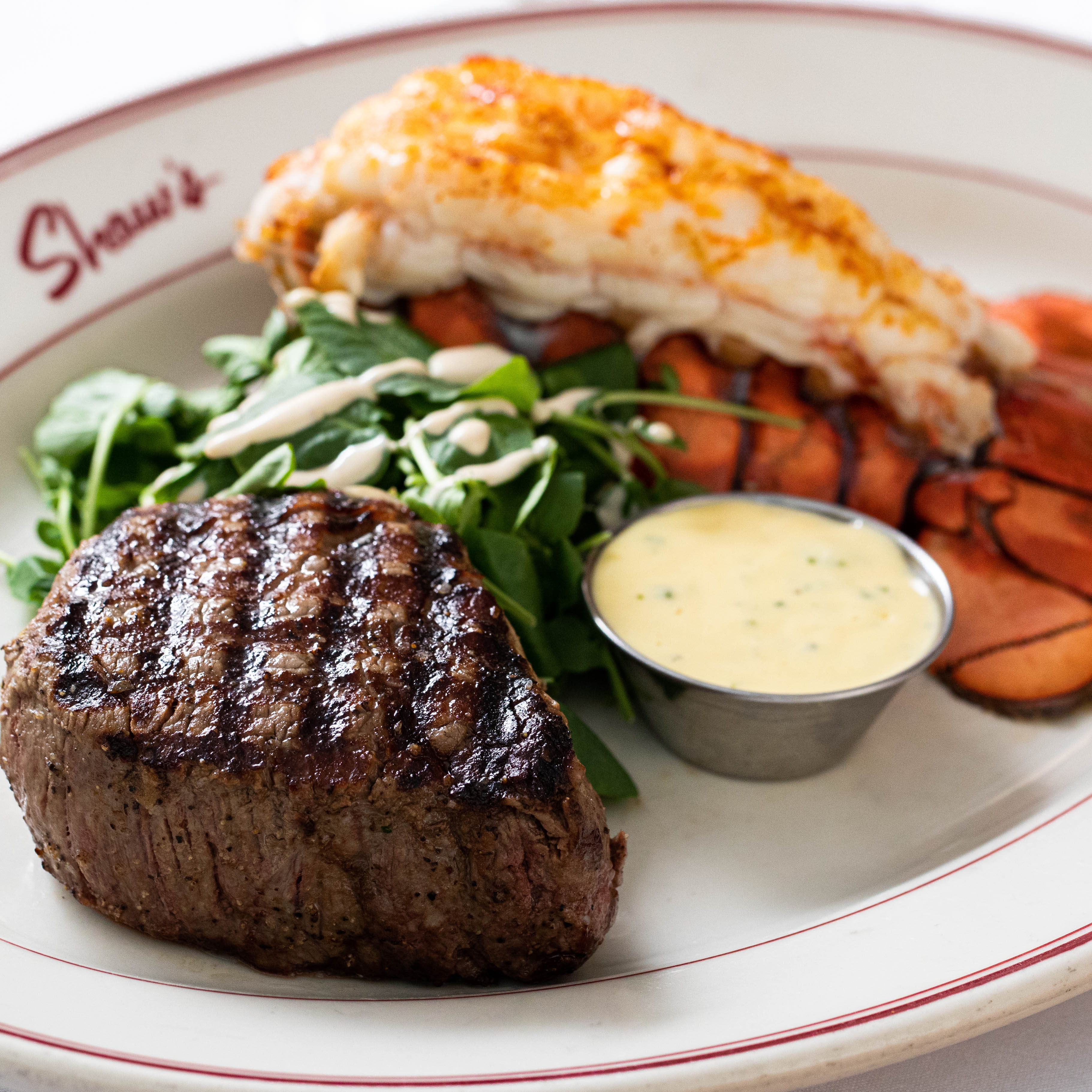 Surf & Turf Weekends!
Available Friday – Sunday
For all you indecisive diners, Shaw's Crab House in Schaumburg has a Weekend Surf & Turf menu that truly allows you to have it all! You can now customize your dinner by mixing and matching classic seafood and prime steaks to create your ideal Surf & Turf meal.
Just like with its reputable seafood, Shaw's also prioritizes quality cuts of meat, which is why they've partnered with the family-owned and operated International Meat Company of Chicago.
Here's how it works: choose your "Surf" with options like our signature Alaskan Red King Crab, Maine Lobster Tail, Sea Scallops, Maryland Style Crab Cake or Garlic Shrimp. Next, select your "Turf" with options like the 14oz Prime New York Strip, Filet Mignon or 16oz Bone-in Ribeye.
In addition to the a la carte option, Shaw's offers a prix-fixe Surf & Turf dinner for two for $170 plus tax (gratuity not included). The meal for two includes Parker House Rolls, Iceberg Wedge Salad, Jumbo Shrimp Cocktail, Signature Twin Filets, 2 – 4 oz. Lobster Tails, 10oz of Alaskan King Crab, Au Gratin Potatoes, Roasted Brussels Sprouts, and a slice of Homemade Chocolate Cake.
Click here to view the full Surf & Turf menu.