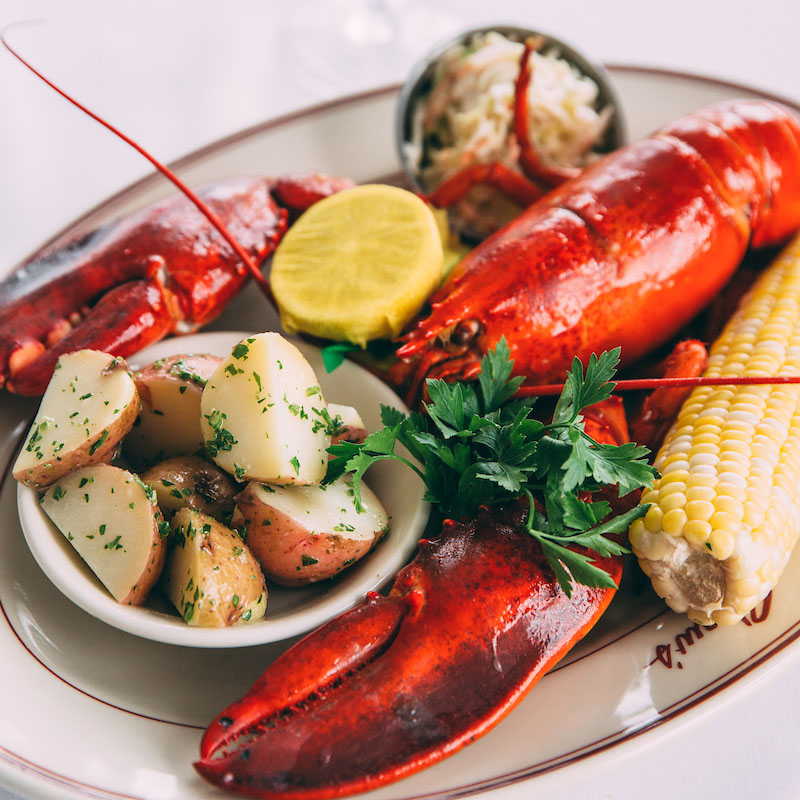 Lobster Festival: August 15 – September 5
Lobster Festival
Shaw's Lobster Festival 2022
Savor the end of summer with our Lobster Festival!  We will be featuring delicious new lobster dishes from August 15 through September 5.  This seasonal menu is available for both dine in & carryout from Shaw's Schaumburg.
Sushi
Lobster Maki Roll
maine lobster, avocado, cucumber, scallions – $17
Soup & Salad
Lobster Bisque
maine lobster, zucchini, carrots $11/$14
Lobster Louie
maine lobster, iceberg wedge, tomatoes, egg, bacon, chives, louis dressing $27
Shaw's Signature Chopped Seafood Salad
maine lobster, king crab, jumbo shrimp, hearts of palm, avocado, egg, cucumber, olives, tomatoes, scallions, louis dressing, italian dressing $36
Entrées
Lobster BLT
maine lobster, mighty vine tomatoes, lettuce, bacon, brioche bread, french fries, coleslaw $29
Seafood Linguine
maine lobster, jumbo shrimp, pei mussels, roasted tomatoes, calabrian chili, white wine, garlic cream sauce $36
New England Lobster Roll
maine lobster, hellman's mayonnaise, diced celery, brioche roll, french fries, coleslaw $36
Grilled Maine Lobster Tails
grilled corn salad with jalapeño vinaigrette, garlic butter $60
Lobster Boil
1.5 lb whole lobster, corn on the cob, red potatoes, coleslaw, drawn butter $63
Blue Crab Stuffed Lobster
1.5 lb. whole lobster, blue crab stuffing, drawn butter $65
Broiled Maine Lobster Tail
10 oz. maine lobster tail, drawn butter $75
Sides
Lobster Macaroni & Cheese
maine lobster, homemade cheese sauce, arugula, panko bread crumbs $22
Enjoy 20% off select bottles of American Chardonnay during Shaw's Lobster Festival from August 15 – September 5.